According to foreign media reports, researchers from the Institute of Solar Energy and Hydrogen Research (ZSW) in Karlsruhe Institute of Technology (KIT) and Baden-Württemberg in Germany recently published papers in the magazine "Advanced Optical Materials", claiming that they imitation rose petals The texture produces a thin film that can significantly increase the energy conversion efficiency of the solar cell. KIT pointed out in a report: "Scientists have discovered through electron microscopy that the surface of the rose petals is composed of densely arranged microscopic structures, which allow it to absorb more light.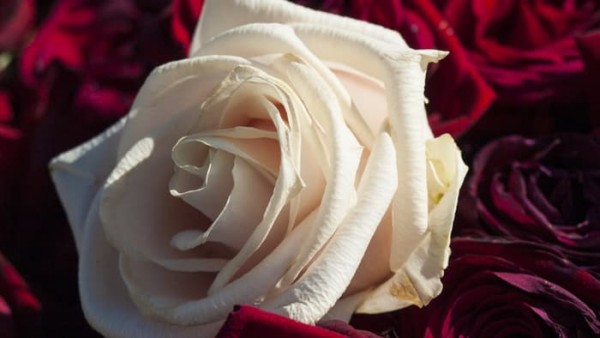 The researchers used silicon-based polymers to make molds with the same structure as rose petals, and then poured transparent optical glue. After the glue was cured, they obtained a transparent film with the same structure as the rose petals.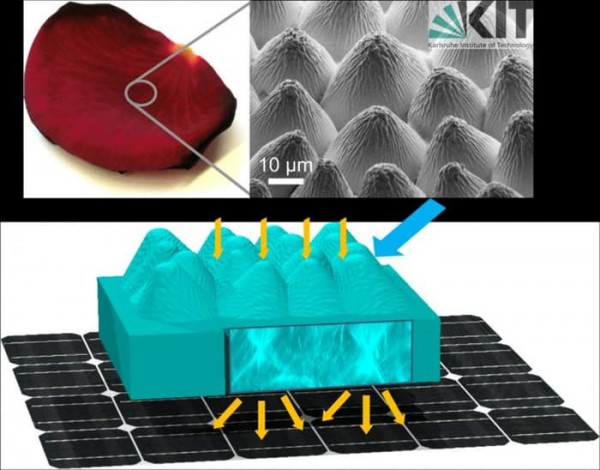 The researchers placed the fabricated film on the surface of the solar cell and found that it increased the energy conversion efficiency of solar cells by 12%.

PVC coated stone gabion boxes is a cage made of hexagonal wire mesh (hexagonal net) woven by one-way twisting and twisting metal wire for two weeks. Its thickness is 0.15-0.5m (including 0.5m), also known as stone cage and cushion. The lattice mat is divided into several cells by partitions. In order to strengthen the strength of the lattice mat structure, all sides of the face plate are made of steel wire with larger diameter.
There are two kinds of shield mats: metal coating and PVC/PE coating. The diameter of the metal wire used varies according to the size of the hexagon. The production process is weaving nets, shearing, latching, binding and then making stone cages and pads. Stone cages and pads are supplied in a folding state.
pvc coated gabion box

gabion box

Long

mm

1000-6000

High

mm

500-3000

Wide

mm

500-3000

Surface treatment

pvc

Plastic coated layer

1-2mm

galvanized

g/m

40-60g

galfan

g/m

More than 200 g

accessories

Binding wire

diameter

2.2-3.0mm

tool

number

1 set

instructions

number

1 this
Material:

iron wire or pvc coated wire

GABIONS sizes:

2m x 1m x 1m, 3m x 1m x 1m, 4m x 1m x 1m, 2m x 1m x 0.5m, 4m x 1m x 0.5m. Custom orders savailable.

Finish can be hot-dipped galvanized, galvanized aluminum alloy or PVC coated, etc.

Gabion boxes applications:
Control and guide of water or flood
Flood bank or guiding bank
Preventing of rock breaking
Water and soil protection
Bridge protection
Strengthening structure of soil
Protection engineering of seaside area.




Pvc Gabion Basket,Pvc Coated Gabion Mesh,Gabion Wall Baskets,Pvc Coated Gabion Cage

Anping shengsen metal wire mesh products co,. ltd , https://www.apshengsen.com