Model NO.: M-1506
Weight: Middle-weight
Material: Stainless Steel Plate
Hole′s Shape: Round,Diamond,Square,etc
Grade: Ss304, Ss304L, Ss316, Ss316L
Transport Package: Pack/Bag
Origin: Anping, China
Surface Treatment: Coated
Application: Construction Wire Mesh, Protecting Mesh, Decorative Mesh, Filter, Barbecue Wire Mesh, Cages
Hole Shape: Diamond
Thickness: From 0.2-15mm
Trademark: MWN
Specification: 0.2mx0.8m, 0.5mx1m, 1mx2m, 1mx20m, etc.
HS Code: 7314490000
Perforated Metal is also called Perforated Screen,Punched Mesh, it can be supplied in rolls or flat panels;

Hole's shape can be round, square, triangle and so on;

Thickness can be from 0.2-15mm;

Dimention can be 0.2m x 0.8m; 0.5m x 1m; 3'x 8'; 4' x 8'; 3'x 10'; 4' x 10'; 1 x 2 m; 1m x 20m...

 

Material:

Stainless Steel Sheet,such as 304,316.

Plain Steel Sheet

Galvanized Steel Sheet

Aluminum Sheet

Brass/Copper/Phosphor Bronze Sheet

 

Application:

Oil filters; sound isolation sheet; decorative sheet for stairs; environmental tables and chairs; sifting in grains, feed and mines. Perforated metal screen sheet is also used in making of kitchenware such as fruit basket, food cover, etc.

 

How to calculate the opening area?

For example  

Hole type: Round hole  

Hole diameter: 2mm ---R

Way of rank: 60° Staggered

Distance between two hole centers: 4mm---T

Dimension: 1m x 2m 

 
Plate
Material
Thickness of
Metal (mm)
Hole
Dia. (mm)
Pitch
(mm)
Sheet
Width (m)
Sheet
Length (m)
Porosity
(%)
Weight
(kg/m2)
Rolling
plate
0.2
6
2
1
20
44
0.88
0.35
5
4
1
20
24
2
0.45
6
3
1
20
35
2.5
0.8
3
3
1
20
19.6
3
Flat plate
0.5
1
1
1
2
19.6
3.14
0.55
1.1
2.2
1
2
22.67
3.411
0.55
1.5
2.8
1
2
26.03
3.268
0.8
1.5
1.5
1
2
19.6
5
0.8
2.0
3.4
1
2
30.78
4.465
1.5
2
2
1
2
19.6
9.4
1.5
5.0
8.0
1
2
35.39
7.843
3
5
16
1
2
19.6
18.8
Stainless
steel plate
0.5
1
1
1
2
19.6
3.14
0.8
1.5
1.5
1
2
19.6
5
1
2
2
1
2
19.6
6.28
2
5
16
1
2
19.6
6.28
Aluminum
plate
0.5
1
1
1
2
19.6
1.08
0.8
3
3
1
2
19.6
1.72
1.6
2
2
1
2
19.6
3.24
3
4
16
1
2
19.6
 
We all know that the Temporary Fence is a very practical fence.
It is easy to transport, easy to move, and is very popular with everyone.
For example, if you want to build a house in your home, you need to protect people in this area from harm.
For example, to hold a concert, it is a good helper to maintain order.
And we often see roads on the road. Temporary Fence can make pedestrians on the road safe and prompt.
Temporary barriers apply to all aspects of our lives.
As a professional manufacturer of temporary fences, we wholeheartedly provide you with quality products.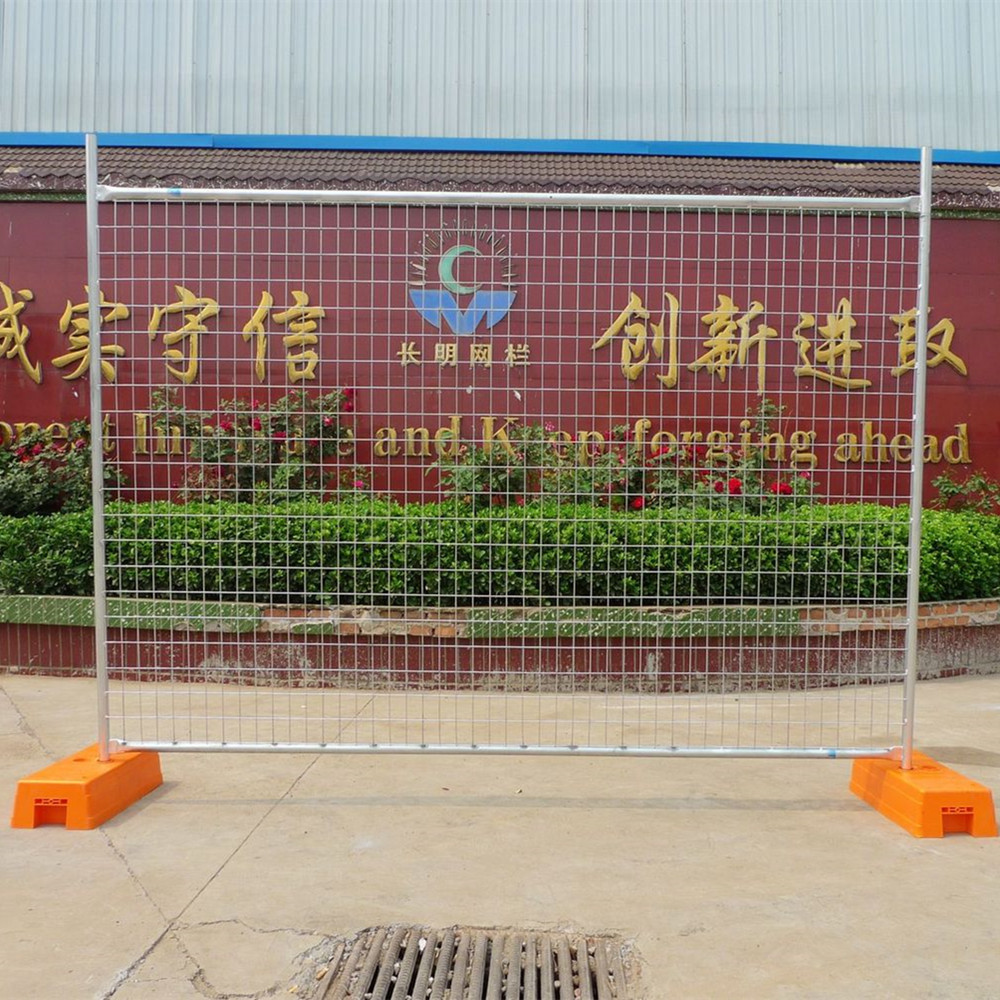 Temporary Fence,Australia Temporary Fence,America Temporary Fence,Canada Temporary Fence

Hebei Giant Metal Technology Co., Ltd. , https://www.wiremesh.pl